Deliver customer service like a pro with Atlatos Online Agent
Spot-on support for travel agencies and departments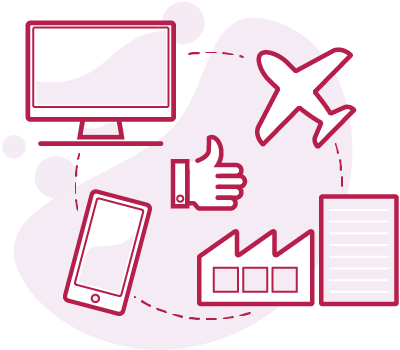 Full service for online bookings
Atlatos Online Agent gives travel agencies and internal travel departments access to all Atlatos travel bookings made by employees. They can cancel or rearrange bookings (where possible) if requested by the employee due to travel plan changes. It goes without saying that the relevant travel policies, payment processes and account assignment elements will always be factored in. Behind the scenes, the online booking processes are aligned with the service workflows in place at the travel agency.
Full flexibility and functionality for people on the move
Create new bookings for customers
Cancel and rearrange online bookings (where possible)
Manage customers and configure account assignment and billing elements for each customer
Save each customer's service fees for different types of bookings
Access reports directly
Manage rights, roles and users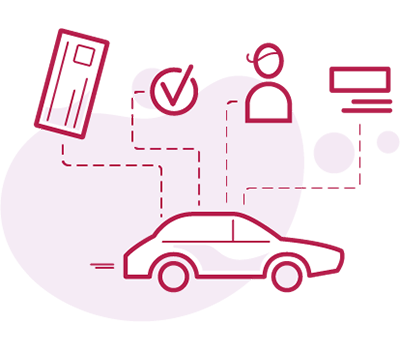 Whether you need to make an NDC flight booking or a hotel reservation in line with company-specific settings for central payment (with or without costs being transferred), Atlatos Online Agent is here to make your life easier.
The mid-office integration (e.g. with MIDOCO) takes the pressure off travel agency specialists so they can focus on advising customers.
Integration of required booking channels
Integration of mid-office systems
Connection to profile systems
Management of corporate customers
Management of billing elements
Calculation of service fees based on booking type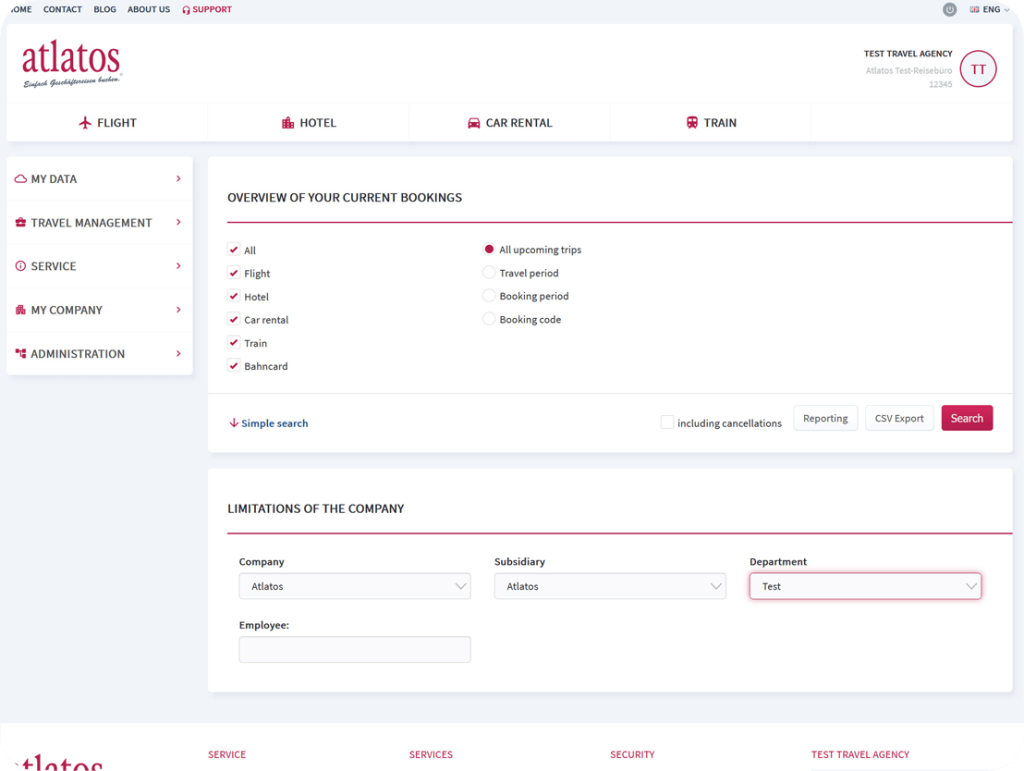 Atlatos Online Agent makes it easy to set up new corporate customers. A link to the mid-office system or the travel agency's profile management system is easy to set up.
Basic information from the travel agency profile can be managed via the Online Agent. Ticketing restrictions, opening hours, corporate rates, booking channels or elements for the Perfect PNR are also easily configured by the travel agency.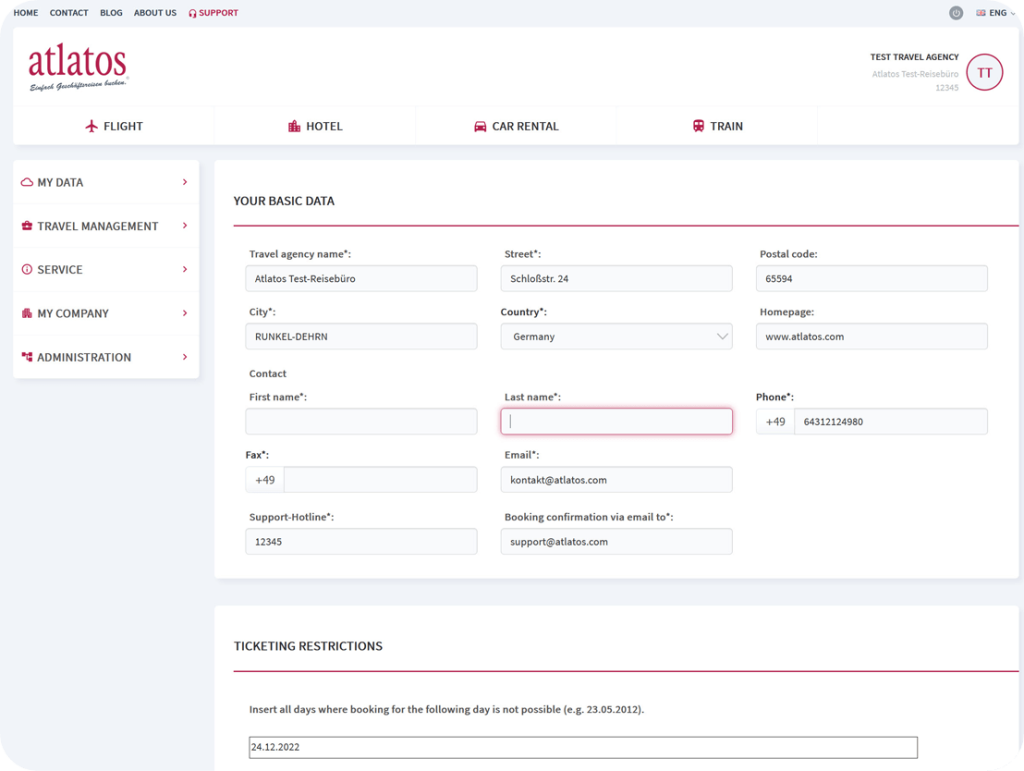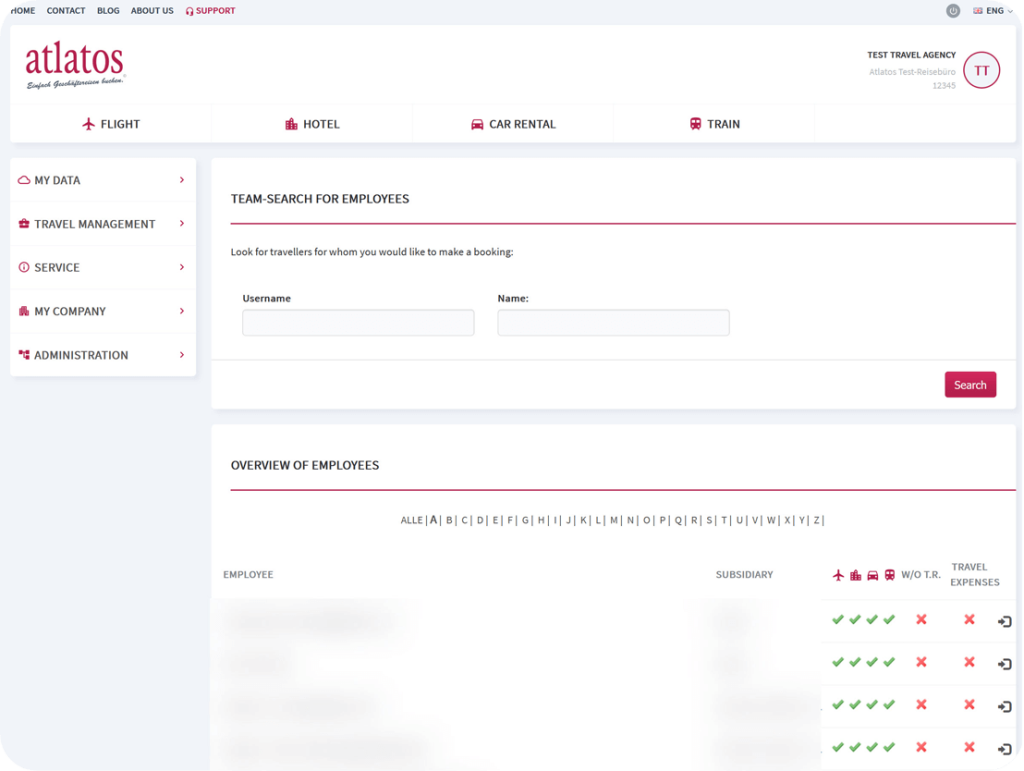 Atlatos Online Agent provides quick access to all corporate customer travellers at any time. The travel agency can book, cancel or rebook flights, hotels, rental cars or train tickets in just a few clicks. The corporate customer's payment processes and travel policies are of course taken into account here.
The travel framework
Atlatos Online Agent
Administration
Mid-Office-Integration
Ticketing configurator
Profile synchronization
Reportings
User-Management
Company 1
Administration
User Management
Travel request
Travel booking
Travel expense report
Reportings
Company 2
Administration
User Management
Travel request
Travel booking
Travel expense report
Reportings
Atlatos Booking Engine
Booking channels
Rate control
Hotel
HRS, CRC, Ehotel, DERhotel, booking.com, Direct Premier Inn
Rental car
Sixt, Europcar, Avis, Hertz, Enterprise
Train
Deutsche Bahn, SBB, ÖBB, SNCF
Give Atlatos Online Agent a go for free!
Are you ready to revolutionize the way you book business trips? Sign up for an online webinar with test access to see how Atlatos can optimise and streamline travel management for you.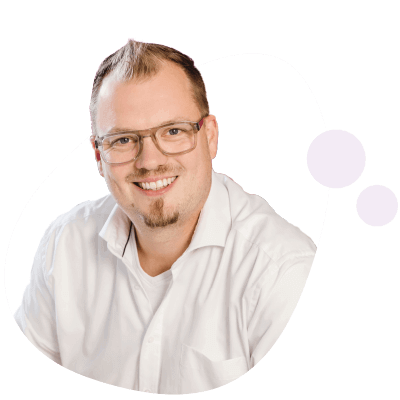 Andre Davepon
Implementation Manager