Transformation success comes down to the set-up
---
How Atlatos is on hand to help
with new system set-ups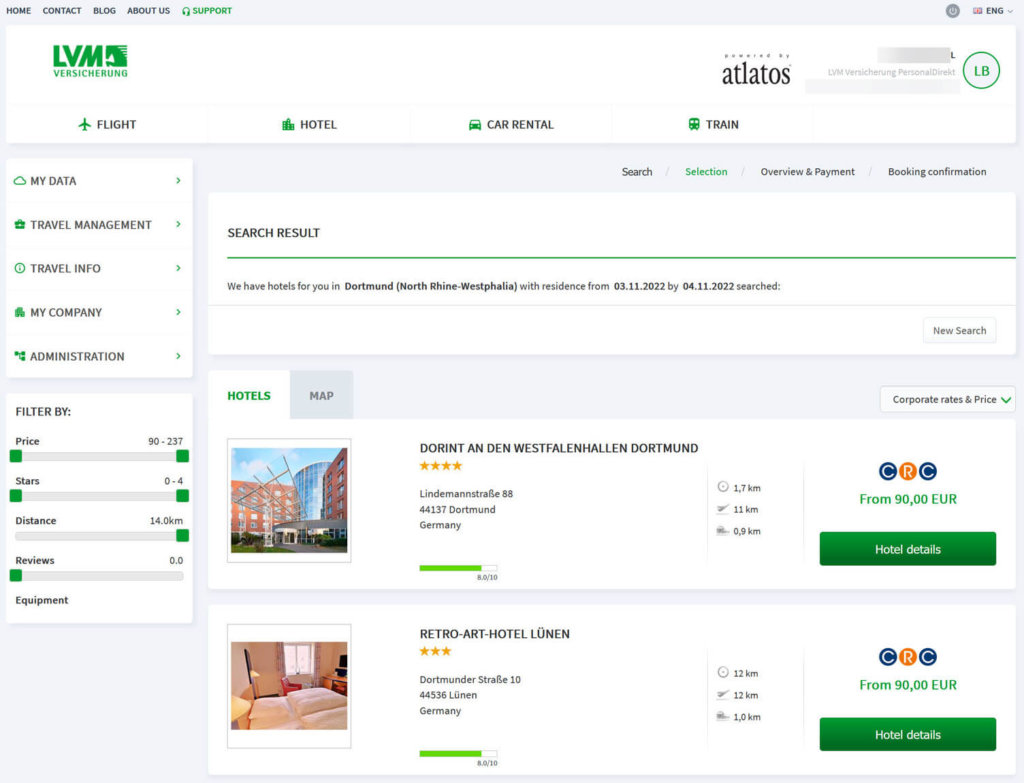 Interview with Gisela Maniera
Travel Manager at LVM Versicherung
In 2017, LVM Versicherung introduced the Atlatos Profi Traveller online booking engine. In 2018, the online booking engine with travel expense management was also introduced as an the end-to-end process for the subsidiary Augsburger Aktienbank.
What was the initial situation at LVM Versicherung before the Atlatos solutions were introduced?
In the past, all bookings were made through the travel department via a request form. If essential information was missing from the request form, there still needed to be some coordination between the travel department and the traveller. Some hotel bookings were also booked directly by employees. Paying for hotels by transferring costs was also painstaking. It was difficult for us to get an overview of all travel bookings, as subsidiaries had also set up their own travel processes.
What does the booking process at LVM Versicherung look like today?
Today, the majority of business trips are booked by the employees themselves via Atlatos Profi Traveller. Only a few complex trips are still booked through our travel department. We had not expected such a high online booking rate at first. As well as the new online booking engine, we also have a central payment system for flights, hotels, train tickets and rental cars with the AirPlus company account. The AirPlus process from the Corporate Rates Club has made it easy for us to introduce the central payment of hotels, whilst also making accounting procedures significantly more straightforward. Our employees have rated our business travel solution very highly. Business trips can now be planned very quickly and easily and travellers also do not have to pay anything in advance.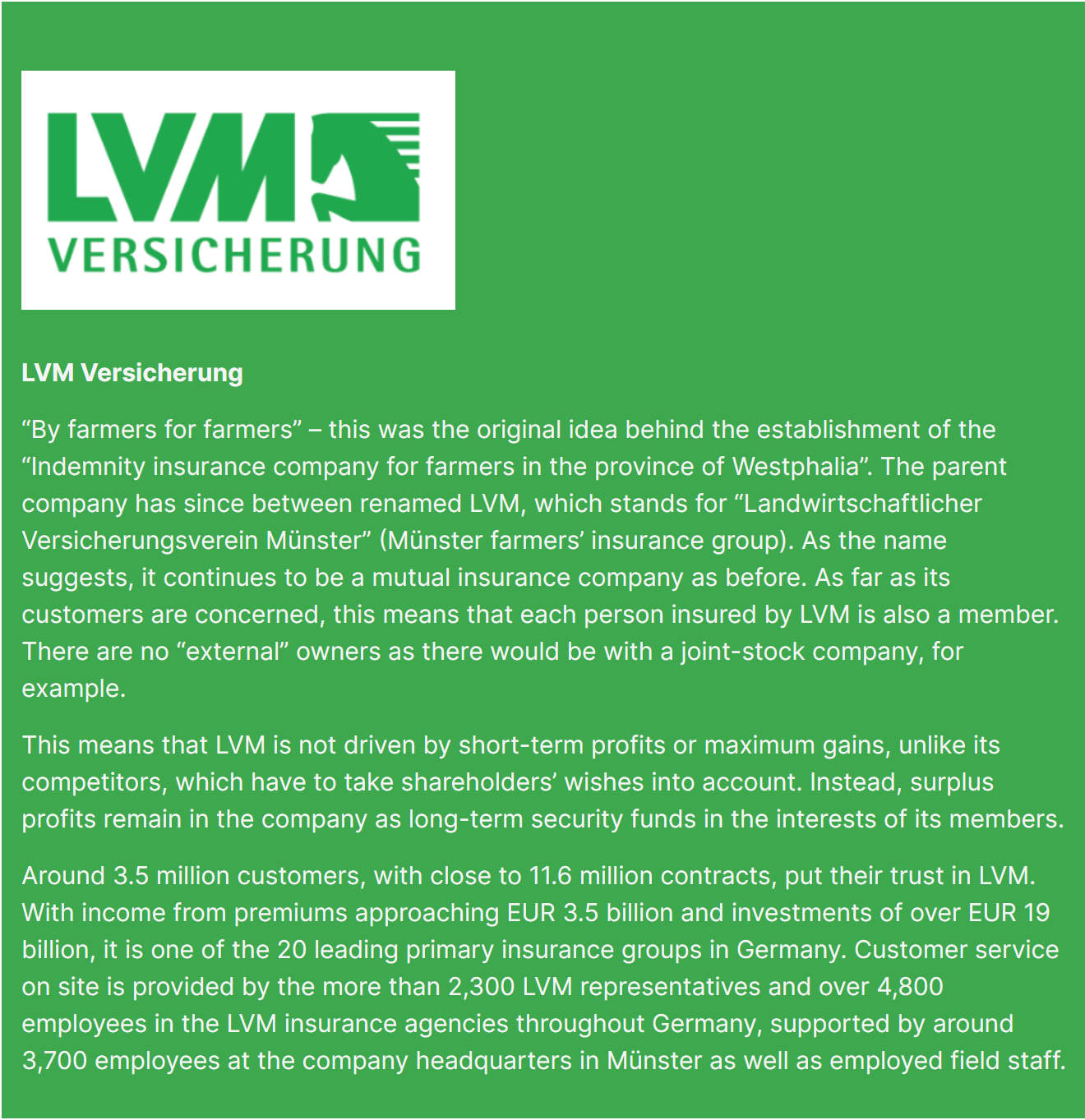 What is your recipe for success for the introduction of an online booking engine?
We started by looking very carefully at which online booking engine would best suit our company. The focus here was on an easy-to-use solution that could be individually adapted to suit our company's needs. The optional travel expense management provided added value, and is now held in high regard by our subsidiary. Once we had selected the right solution, we spent six months planning the introduction of the new system. We revised our travel policy, integrated the system into our system landscape and tested it extensively when it had been set up. All the employees in our travel department were already experts in using the online booking engine before the system went live. We have also set up a separate travel section on our Intranet, which describes in detail all topics relating to business travel and travel bookings.
So providing a service for travellers is very important at LVM Versichering?
Yes, we want our travellers to be able to take care of their daily business needs. LVM employees can always turn to the LVM HR department for all matters relating to business travel. When the online booking engine was being introduced, for example, we were always available with advice and support. The tasks of the travel department have changed considerably, however. In the past, we were mostly concerned with travel bookings, whereas today we are more involved in travel management tasks such as purchasing control, the safety and comfort of travellers and other issues.
Would you recommend Atlatos to others and why?
Yes, we like the system very much and all our travel processes have been taken care of in accordance with our wishes, from the single sign-on procedure, to an import interface and including our master data and the management of our booking processes. However, it was also important for us to have a personal contact person during the system set-up and during the training sessions. The close cooperation between Atlatos, our travel agency partner and ourselves made the process very easy.
Thank you very much for the interview, Ms Maniera.
---
Give Atlatos Profi Traveller a go for free!
Are you ready to revolutionize the way you book business trips? Sign up for an online webinar with test access to see how Atlatos can optimise and streamline travel management for you.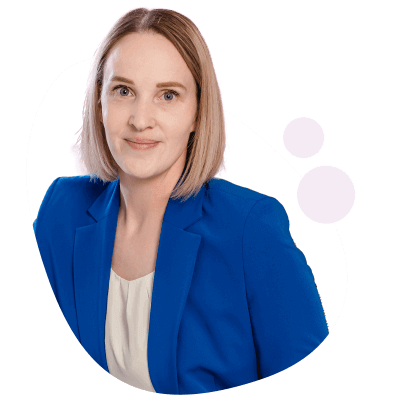 Julia Schepukat
Account Manager