Smart, efficient and digital with Atlatos Expense Engine
With our tool, expenses no longer have to be a headache.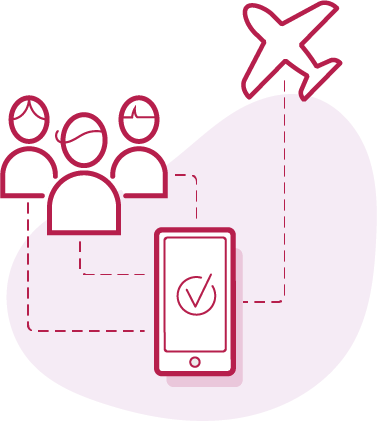 Making travelling, admin, approval and accounting easier
Calculate travel allowances
Allowances for travel costs, subsistence and accommodation can be calculated automatically according to legislation and company rules.
Upload receipts
Take photos of receipts using the app and the text recognition feature will take care of the rest.
Submit expenses for trip bookings
Atlatos Expense Engine generates templates for expenses using booking and billing details. Just imagine how much time that will save for people setting off on business trips!
Approve expenses
With the option to introduce multiple steps to the approval process or make it automated, the clear layout of the dashboard guarantees maximum efficiency – on a computer or the app.
Make payments to employees
Expense details are shared with accounting/payroll systems via a company-specific interface or our standard export options (e.g. Datev, SAP, Navision and Diamant), so expenses can be paid to your employees.
Settle on a solution tailored to your business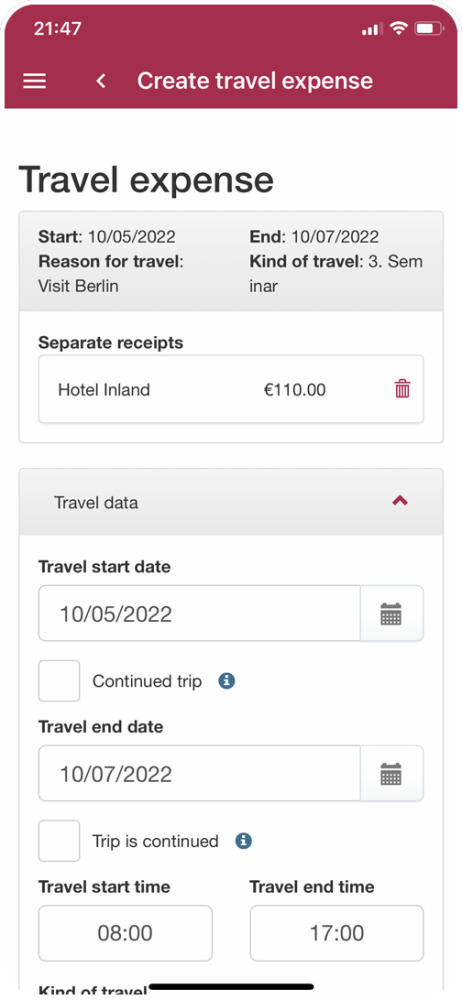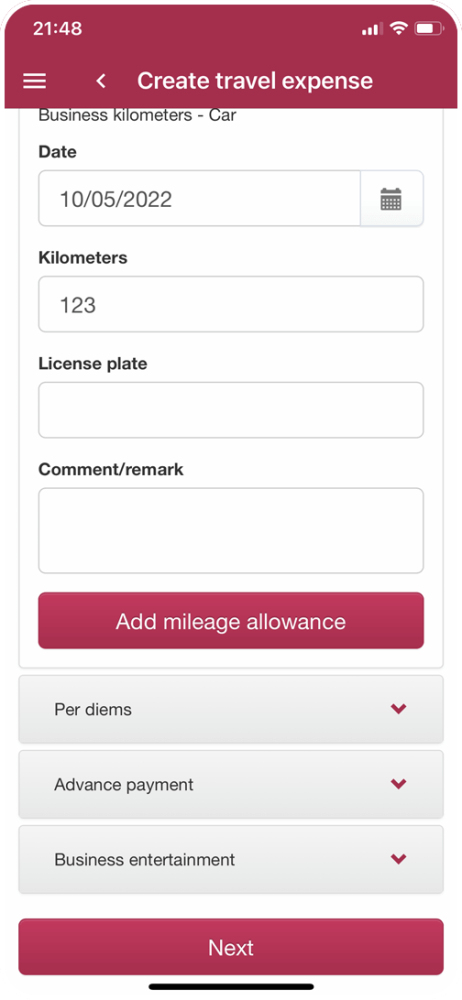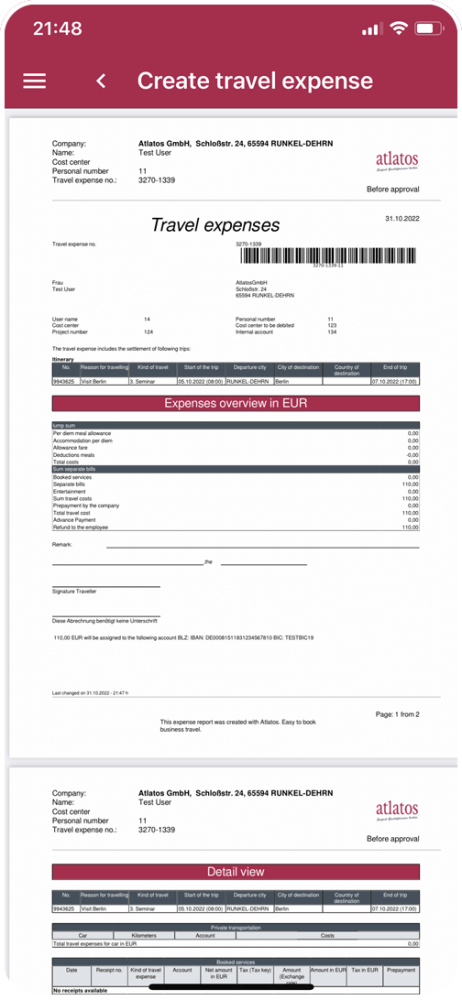 What are the benefits for your business?
End-to-end process without system interruptions
The combination of an online booking engine and travel expense management gives you the benefits of an end-to-end process in a single system. Travel requests, bookings and expenses can all be dealt with in one system to suit your business requirements – and you can use the app or desktop version to do what you need to do.
Flexible configuration
You're free to adjust all kinds of settings to create a configuration that works for you. With everything aligned with your business, the process will be a lot smoother for your employees making business trips. Missing a feature? We're always happy to work on tailored solutions just for you.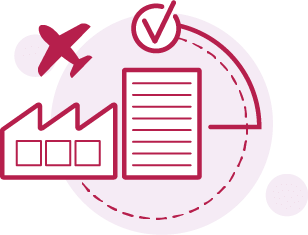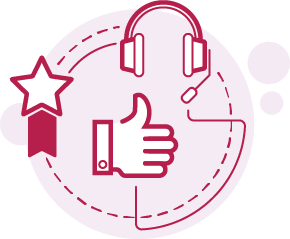 Advice and full system set-up
We're by your side every step of the way when you're setting up the system. After our kick-off meeting, we help you create the system documentation and sort out the interfaces. Our job isn't done until you're happy.
Data protection and security
Keeping customers' personal data secure is our top priority. Our data centre has ISO 27001 and PCI DSS certification, and we are subject to regular external data protection and security audits.
Features of Atlatos Expense Engine
| | |
| --- | --- |
| | Automatic processing of booking details from Atlatos Profi Traveller and other booking systems if required |
| | Straightforward process to add travel expenses incurred during a trip |
| | Receipt photo uploads and manual addition of further details |
| | Calculation of allowances for subsistence (including reductions) and accommodation (with the option to add company rules) |
| | Calculation of travel costs with route plans on Google Maps |
| | Option to combine multiple trips in one claim |
| | Settlement of all other receipts/reimbursements |
| | Straightforward process for admin assistants to submit travel expense claims for employees travelling for business |
| | Online workflow to approve expenses in multiple steps |
| | Overview of past expenses and current status of expense claims |
| | Straightforward process for payment approval and updates by accounts teams |
| | Account assignment as required by the company |
| | Compliance with the current requirements of German tax law (EStG) and the public sector (e.g. BRKG, BayRKG and LRKG BW) |
| | Option of international travel expense claims: for foreign subsidiaries, it is possible to select national tax laws or basic receipt settlement in the relevant currency |
| | Optional three-monthly check and report |
| | Standard interface for other systems in use like SAP, DATEV, Navision and ADP |
| | Option of customer-specific export interfaces |
| | Comparison of booking and expense details for AirPlus transactions |
| | Interface for validation of additional data |
| | Option of audit-ready archiving for ten years in line with GoBD principles |
| | Master data imports including approval structure |
| | Second-level support for employees in accounts and option of semi self-service for employees travelling for business |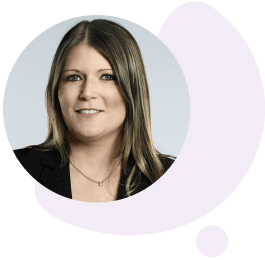 »Efficient, easy, individual«
Atlatos Expense Engine provides a highly efficient expense process – easy to use for travelers and accounting staff. The Atlatos end-to-end solution (including OBE) means a significant gain in transparency, efficiency and cost reduction for many of our customers. The digitization of travel expense reports is quickly implemented and both our customers and our employees are very satisfied!
Christina Arbini,
Team leader at
senseXpense GmbH

»Our employees love the app!«
Today, flights, hotels, rental cars and even rail travel are booked online or via app. We are supported by an experienced business travel agency that is used as a fulfillment partner by Atlatos. What else we like: the meaningful reporting for negotiating corporate conditions and the mapping of our central payment processes with AirPlus.
Olga Hensing,
KYOCERA Document Solutions

»Our result after 2,000 bookings: Excellent!«
Our employees can easily and spontaneously book business trips and create the travel expense report in one system according to our specifications. Checking the expense report with the automatic export to SAP has become much easier. Individual programming is possible and we have a personal contact person for all concerns regarding the system.
Silvia Schottenheim,
Deutsche Leasing AG
Give Atlatos Expense Engine a go for free!
Are you ready to revolutionize the way you book business trips? Sign up for an online webinar with test access to see how Atlatos can optimise and streamline travel management for you.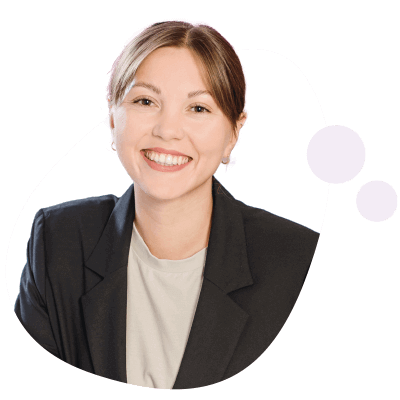 Laura Zingel
Account Manager