OCR Technology for the Atlatos App
---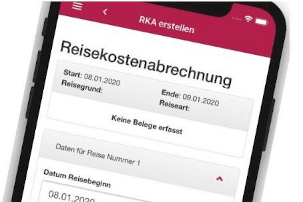 From April 1st on, we will offer automated processing of photographed receipts via the Atlatos app, the "Atlatos Expense Engine".
You can easily photograph your receipts; the amounts, currencies and tax information shown are then automatically transferred. For the internal account assignment, you only have to select the company-specific document type.
Important: In order for a document to be processed automatically, several documents must not be recorded on one photo.
The success rate for the automation of German and English-language documents is now 84% and can be continuously expanded through learning systems.
If you are interested, contact your Atlatos contact person.